adelphi is the leading independent think-and-do tank in Europe for climate, environment and development. We are some 300 strategists, thought leaders and practitioners working at the local and global levels to find solutions to the most urgent political, economic and social challenges of our time. As a policy consultancy, we support a just transition towards carbon neutrality and sustainable, liveable societies. Our work is grounded in transdisciplinary research, evidence-based consulting and stakeholder dialogues. With these tools we shape policy agendas, facilitate political communication, inform policy processes and support decision-makers.
Join us and you can expect to work on topical issues that connect the worlds of science and politics, in collaboration with policymakers and practitioners around the world. Contribute your ideas and expertise as part of our interdisciplinary, international project teams, and benefit from a collaborative working and learning environment with flat organisational structures.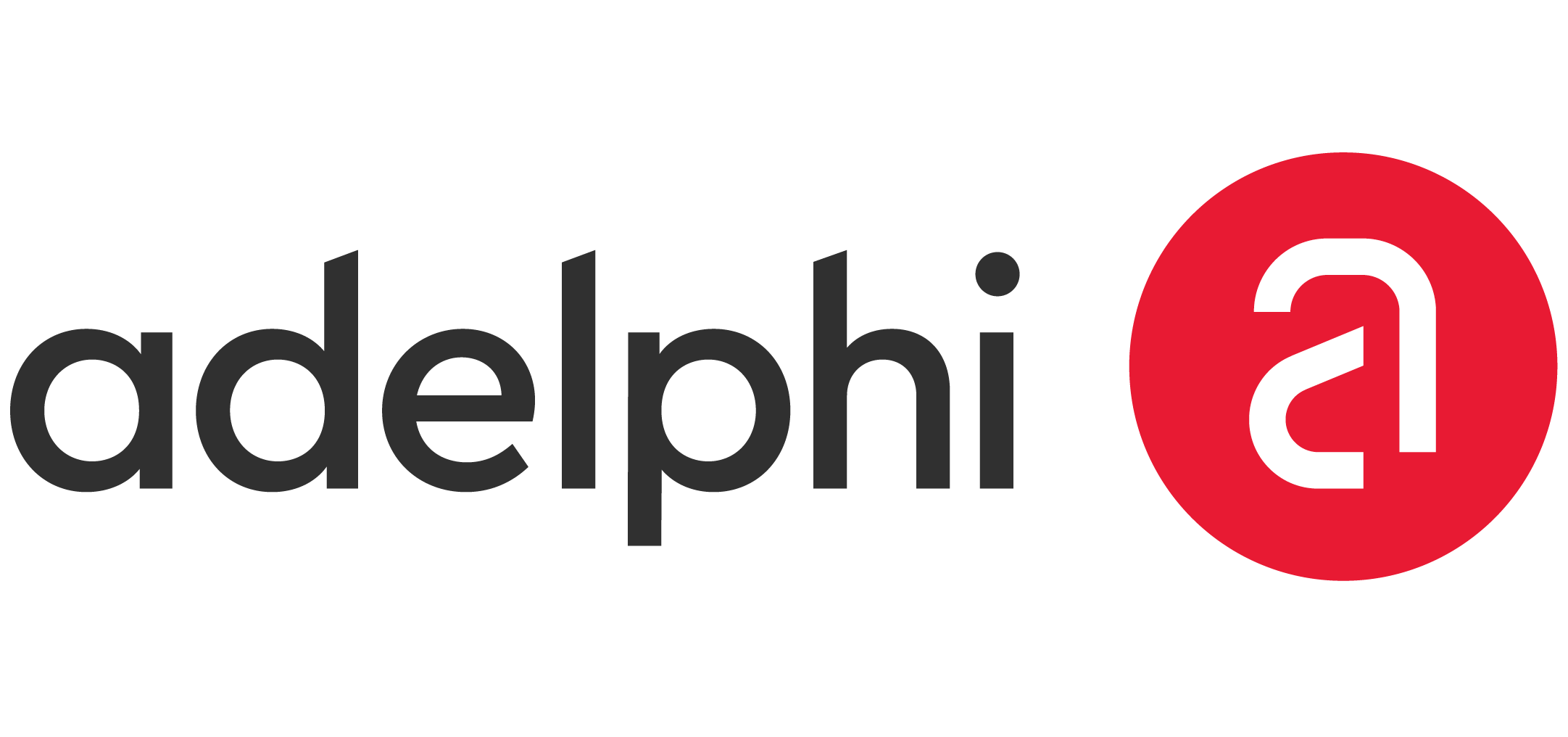 Our Munich office is planning to expand its team with an

Analyst (m/f/d) - Munich (full-time)
in the field of Green Entrepreneurship Programme (preferred starting date: early 2022).
Job summary
We at the adelphi Green Entrepreneurship team believe that opportunities can be leveraged when individuals and teams are given the support to create their own change. We work directly with locally-embedded Small and Medium-Sized Enterprises (SME) in Africa, Asia and Latin America who share our spirit in supporting sustainable development. We provide them with support to enhance their capabilities to achieve their goals through business development support, networking, access to finance and profiling at national and international levels.

We support ecologically sustainable and socially inclusive small and growing enterprises in the developing world. Our support programmes range from Ideation and Incubation Programmes for aspiring and early-stage entrepreneurs to Acceleration and Access-to-Finance Programmes for established green enterprises. We further collaborate with business advisors, policy makers and financial institutions in various countries to jointly build conducive framework conditions for these small and growing green enterprises.

Our work is based on the understanding that the promotion of social and green entrepreneurship is pivotal for environmentally friendly and socially inclusive development and poverty reduction. We work on the intersection of economic development and climate change mitigation, adaptation, biodiversity conservation and circular economy. Our projects combine tool-based business advisory, design thinking and prototyping formats, award schemes, high-level events with applied research, story-telling and innovative communication activities to promote green entrepreneurship globally.

SEED and the Uganda Green Enterprise Finance Accelerator are two of our flagship programmes currently.

The Analyst will be a member of the adelphi Green Entrepreneurship Team and play an active role in the implementation and management of various activities to support green entrepreneurship.
Your tasks
You will support the implementation of specific enterprise support or ecosystem building programmes working hand-in-hand with other team members
Based on your specific technical background and understanding of business administration you will contribute to strengthening our enterprise support and advisory services
You will conceptualise innovative, participatory enterprise development workshop materials and toolkits as well as training programmes, activities, and plans
You will play a key role in the preparation, management and follow-up of trainings, workshops, and other enterprise support activities, in collaboration with our in-country partners
With support of other team members, you will deliver training programmes. If required, this will include the facilitation of online or in-person workshops
You will collaborate with stakeholders of entrepreneurial ecosystems in our target countries (e.g. financial institutions, policy makers, other incubators or accelerators, research institutions etc.) and jointly develop instruments or solutions to better support social and green entrepreneurship
Based on your research, writing and design skills you will develop visually appealing publications, case studies, and promotional materials
Your excellent communication skills will help you to take over the communication with entrepreneurs, partners and service providers in our focus countries
You will be responsible for time planning and management, quality assurance and progress monitoring; you will work hand-in-hand with our Impact Assessment Team to effectively evaluate the impacts of the enterprise support or ecosystem building programmes you are handling
What we are looking for:
Higher education diploma at Master level (or equivalent) in a discipline related to social sciences, business administration, development economics, finance, or the environment
First touchpoints with social and green entrepreneurship as well as business advisory for green enterprises
Work experiences in developing or emerging countries
Experiences in project management
Excellent native speaker-like command of English
Structured, flexible and proactive working style
Strong organisational skills and ability to present work in a structured manner
Attention to detail and ability to work to tight deadlines and under pressure
Ability to maintain an overview of workplans and deliverables and to "connect the dots"
Eager to take on responsibility in a team and work independently
Excellent knowledge of MS Office
Legal status to live and work in Germany
An asset:
Working experiences in a management consulting or business advisory firm (e.g. internship)
Experience in one or more of the following areas: business skills training, business incubation and / or acceleration, business development services
Hands-on experience in training needs identification, design of training programmes and tools, and delivery of training workshops in developing country contexts
Expertise in one specific environmental or climate related topic such as biodiversity or climate change adaptation
Experiences with design thinking or co-creation methodologies
Fluency in other languages

We offer
A varied and autonomous job and the assumption of responsible, varied tasks in a sustainable company
An exciting, flexible and multicultural working environment and an appreciative corporate culture with flat hierarchie
Free health-promoting sporting activities and membership of the Urban Sports Club at attractive, discounted rates
Job bike leasing offer
Active work-life balance through flexible working hours, various working time models and mobile working
Continuous, individual further development of your skills as well as targeted promotion of your career path at adelphi
A company pension scheme subsidised by the employer as well as attractive benefits through a salary conversion programme
Our team work is driven by principles that we call shared leadership. We promote ownership at all levels, live an open feedback culture, collaborate in participatory work styles and take decisions in a decentralised structure with clear competence-based responsibilities. Driven by this agile spirit we aim to achieve a common purpose and benefit from individual development. With this understanding and based on your expertise and experience your roles and responsibilities will be tailored and grow accordingly.